If you would like to submit a memorial of your loved one please email us at [email protected].
Kiki Cyr
My Kiki was a Rescue cat. My son found her in a back alley when she was little. She was Family from the start! A True Companion, a real poser for the camera, My baby Always! Kiki started feeling unwell a few years ago. You know this day will come, but are Never Ever fully prepared! Since Christmas last year she lost 3 lbs, her teeth got bad, and kidneys weren't doing good. We saw the Dr. and tests were inconclusive unfortunately! But we thought she had some sort of Cancer! She lost more weight, and was just Not herself! Than Sunday May 7th during the day she just slided downhill. A very hard Decision to let her go. But in the End, I Couldn't let her Suffer! She's now Unity with her Sister Misty. Rip My Sweet Angel Your Fur Mommy is Always Thinking about Your Cute face and Goofy Ways and Sleeping on My pillow. Thank You Hermitage Staff and Dr. Chow.




Misty Cyr
Misty was born in my daughters bed 17 years ago with her 4 brothers and sisters. We learned to love her cranky lil disposition from day 1. She ruled the house. She still was cuddled in her own way. She ran to to window the last few years every time I parked in the garage. Than in 2017 she got hyperthyroidism. She was never the same though. It took a bad toll on her whole body and she tried to fight it. Dr. Romanufa was her vet from day 1. She now chases butterflies and crossed over the bridge. I miss her everyday. Never forgetten always in my heart.
Tracey Cyr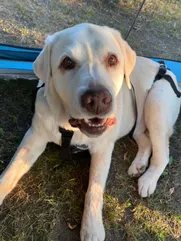 Logan Schienbein (March 24, 2007 - August 24, 2020)
Logan was our first dog as a married couple, and within hours we knew our family was now complete. He showcased unconditional love beyond what we ever expected. He was extremely laid back for a labrador, and had a strong personality. You always knew what Logan was thinking, and he often made us laugh with his humor. He loved belly rubs and would often plop down as soon as he saw someone to get some love. He was much more interested in people and trees than playing with other dogs during our trips to the park. He ate with uncontrolled vigor and never turned down an offer of food no matter what was on the menu.
Despite some health concerns, Logan was always willing to try all the treatment plans we could find for him. He was eager for aquatherapy, and thoroughly loved the relaxation brought on by massage therapy, chiropractic care and acupuncture. We know all of these helped keep Logan in better health so we could enjoy him for extra years. Logan loved going to the vet, Hermitage staff was so good to him, he was always getting pats, cuddles and treats. He was always happy to see their friendly faces and it made us comforatable to bring him where he was treated so royally. He was very stoic and tried not to show his pains. Squeaking balls, wrestling and cuddling were his favorite past times.
Logan passed very peacefully with us at home on August 24. He was surrounded by many loved ones, and was taken excellent care of by the staff from Hermitage who helped with his passing. He will be forever missed, and always remembered. Not a day goes by where we don't view his many pictures and videos trying to bring his joy back into our home.
Bryan & Kelly Schienbein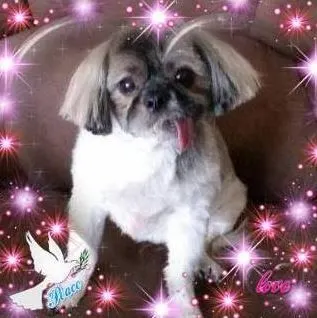 Boogie Bratland
Boogie was a special and loving Shih Tzu. He came to us when he was just a year and a half old. He was a rescue. We already had an older dog at home and we were a bit hesitant to add another dog to our family at the time. The minute we laid eyes on Boogie he stole our hearts and has tightly hung on to it ever since. He loved people and other animals and he just loved life. In the 20 years we had him I don't think he ever snarled or barked at anyone. He was a strong healthy dog and very rarely had to visit Dr. Ted even in his final years. He was, and will always remain, a very important and loving part of our family. He lost his vision and his hearing in 2016 and that didn't stop him from enjoying every thing life had to offer. Right up to his very last day when he'd come in from outside, he would run in the house like a 2 year old.....he always amazed us. We became his eyes and ears in his final days and he remained steadfast. On March 8th,2018 he sadly passed away. It was simply due to old age.
He now runs and plays at the Rainbow Bridge and we will miss him with each passing day. We sincerely thank Dr. Ted Purcell and the staff at Hermitage Veterinary Clinic for all the years you took care of our guy.
Gone but "fur"ever in our hearts.
Kindest regards,
Shauna, Sean and Sheldon Bratland